Agrisoft Systems specializes in developing agronomic management decision support software for plantation managers and agronomists, with particular focus on the oil palm sector. The increasing demand for plantation products due to the growing world population coupled with mounting consumer pressure for environmentally sustainable production mean that plantation companies are under more pressure than ever before to raise their efficiency and get the most out of existing plantings. We believe that it is crucial for agronomists and plantation managers looking to achieve this to have access to comprehensive agronomic data and information in order to be able to make scientifically sound and accountable decisions. Our products are designed to provide the tools to make informed agronomic decisions, document agronomic practices and results and increase transparency and accountability.
OMP Oil Palm Management Program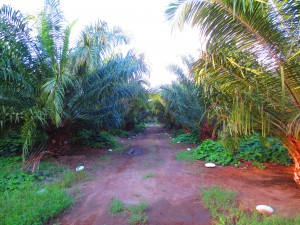 OMP stands for a suite of agronomy database applications which together provide a comprehensive agronomic decision support system for the oil palm plantation industry. The overall OMP suite is divided into the OMP-AMIS Agricultural Management Information System for oil palm plantations, the OMP-GIS thematic mapping application and a set of OMP extension programs focusing on various related aspects such as seed production, nursery management or long-term crop budgets. Please visit the OMP product page for more detailed information on the components of the OMP software suite or take a look at the OMP brochures available from our download area.
BMP Banana Management Program
Currently under development, the Banana Management Program (BMP) is an integrated software solution for the agronomy and management of banana plantations, covering all relevant aspects from field agronomy, harvesting and packing to shipping of the final product to the customer. The first beta version of BMP released in June 2014 covers in depth yield and production reporting in terms of fresh fruit bunches and boxes produced as well as 14-week production forecasts. Please check back for further updates as we continue the development to add information on labor usage, shipping, climate and irrigation, fertilizers and pesticides and much more.
Training workshops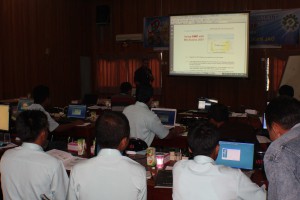 Knowledgeable and confident users are a key component of a well-functioning computerized management information system. Agrisoft Systems recognizes this and offers a wide selection of user training sessions that can be tailored to the individual requirements of each customer. Training courses range from basic "Getting started with OMP" courses offered as part of the initial OMP implementation to in-depth courses for agronomists and high-level management covering advanced data analysis and GIS. Please visit the user training page or download the OMP training brochure for more information.
Maintenance and Upgrade Agreement
As more and more historical data is entered, your agronomy database will quickly develop into a very valuable asset that is worthy of being regularly serviced and maintained. Agrisoft Systems offers you a solution to ensure that your software is always up to date with the latest developments and improvements in the form of maintenance and upgrade agreements (MUAs). For a fixed annual fee, MUA holders are eligible to receive free software updates and technical support as well as significant discounts for on-site support visits, training sessions and purchases of additional software components. Please visit the MUA page or download our services leaflet for a closer look at the benefits of such a maintenance and upgrade agreement.
Custom applications
In specific situations, Agrisoft Systems can develop customized applications to the detailed specifications of our customers. Past projects of this type include a database for micro hydro power sites and a fertilizer chooser application developed in cooperation with the International Rice Research Institute. More information on past custom application projects can be found here.
If you are interested in developing a custom application, please contact Agrisoft Systems using our contact form or by email under info@agrisoft-systems.com for further discussions.